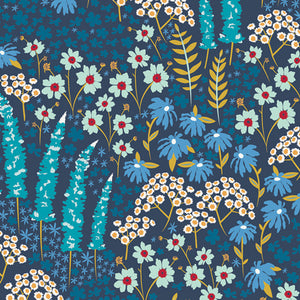 Catch & Release designed by Mister Domestic for Art Gallery Fabrics.  Catch & Release represents those idyllic vacation moments together.  Matthew illustrates the place where his family goes to fish and enjoy nature.  Multiple shades of blue with touches of green and a few drops of ladybug red 
create this refreshing collection.  
100% premium cotton is great for sewing and quilting.